Transcend
Story and Photos by Emma Marie Chiang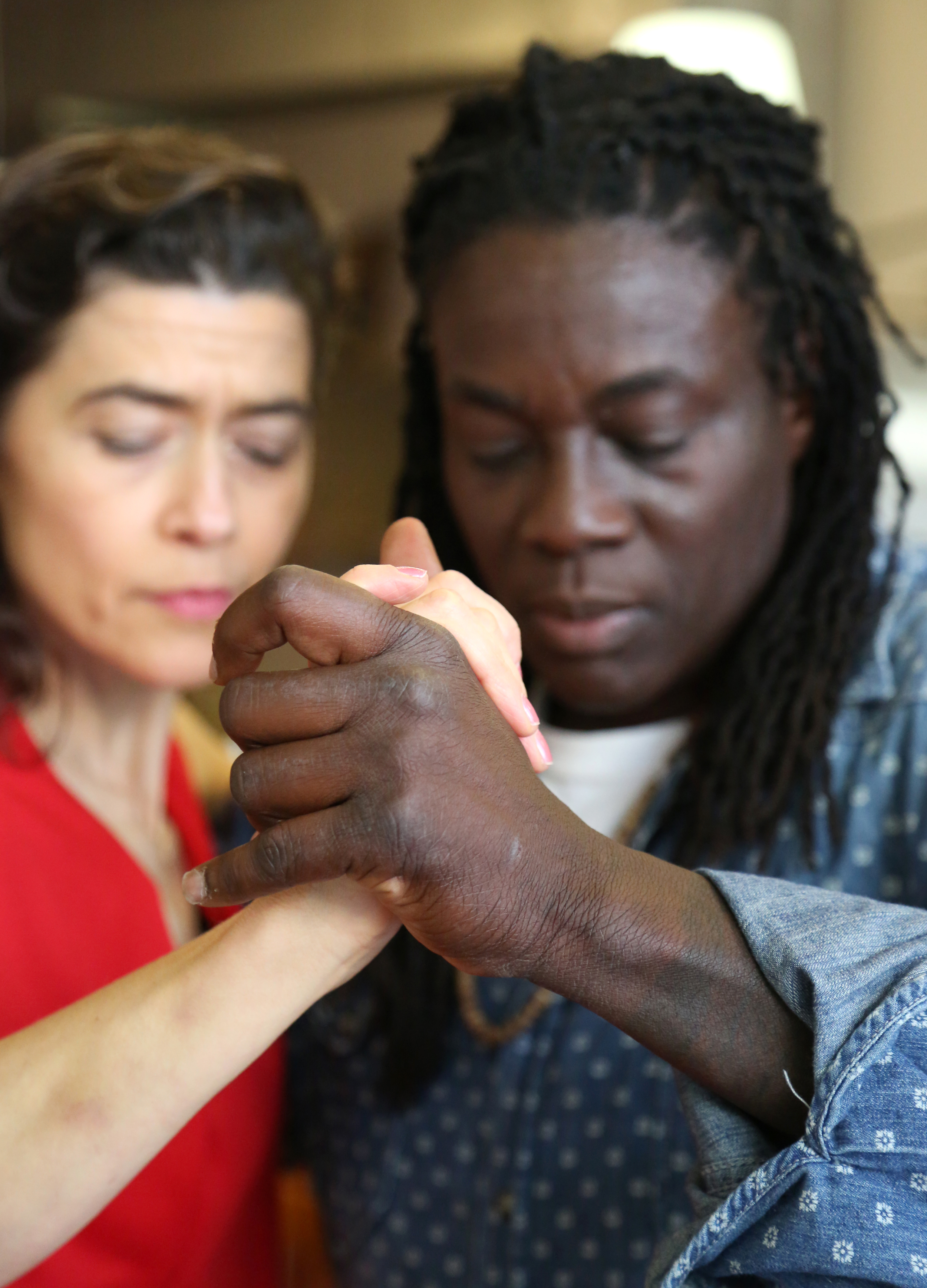 Sitting in front of their* Gohonzon altar, chanting "Nam-myoho-renge-kyo" morning, midday and night, Skyler Cooper, a devote Nitiren Buddhist, finds an indescribable peace and security during a challenging season of life.
Cooper identifies as gender nonconforming, which denotes a person who does not conform to society's expectations of gender expression based on the gender binary, expectations of masculinity and femininity or how they should identify their gender according to the UC Berkeley Gender Equality Research Center.
"It feels very limiting to say I am female or I am male," Cooper said. "I am sure that many people would like to know my gender so they can appropriately fit me into society. But what I have found is that I do not fit anywhere, in a race, sex, gender and age."
Cooper's "young–self" said they* always felt like a boy in a female's body; "I could always do everything the boys could do," Cooper said. "I have the muscles."
After a long day of endocrinologist appointments at the San Francisco Veterans Affairs Medical Center, Cooper struggles to find a place to sleep without a permanent place to live for a few months.
Cooper surrounds themselves* in the practices of Nitiren Buddhism and a strong community from the Soka Gakkai International in San Francisco. Cooper believes that chanting "Nam-myoho-renge-kyo" in confidence will dispel self-doubt and unleash good karma to face challenges courageously.
"I'm chanting for a nice home, my dream home for my dog and me," Cooper said.
Stability is something Cooper longs for, a location to call home and a body that they* feel comfortable and confident in.
Ever since Cooper surrendered their* apartment in Spring Ville, California, they have been housesitting for several different friends in the Buddhist community in San Francisco. Some days Cooper thinks about waiting in line at the Salvation Army shelter, but their* pride stops them.
At age 18, Cooper joined the military as an aircraft electrician, during which they* faced trauma during their* years of service. As a way to cope with the trauma, Cooper learned the art of tango from Ivan Shvarts, a talented tango dancer.
"Tango gives me the opportunity to rebuild trust and intimacy in my life," Cooper said. "To be a proficient tango dancer you must be intimate with your partner."
On Sundays Cooper co-teaches Shvarts' Golden Age Tango Academy class at Mama Art Café in the Excelsior District.
Cooper hopes to purchase a home in Spring Ville after completing the first draft of their* new film script, entitled "Worthy of Survival". Cooper is known for their* most recent film, "Hero Mars."
Cooper's prayers were answered. The first week of June Cooper moved into their* own apartment in Spring Ville.
(* Transgender pronoun)