A sugar plantation in Sheqeras, Albania July 2017. Sheqeras' largest producing crop is sugar, yet it suffers with E.coli poisoning due no sewage system.
A women holds flowers in honor of the 36 people who died in the Oakland Fire at the Ghost Ship warehouse party Friday, December 2. held at at Lake Merritt Pergola on Monday December 5, 2016. | San Francisco Business Times
Candlelight Vigil for San Francisco Mayor Edwin M. Lee for Chinatown Community Development Center
People engage in a Virtual Reality experience of the SF Giants spring training at Scottsdale Stadium during the SF Giants Media Day at AT&T Park in San Francisco, Calif. Tuesday March 29, 2016. | S.F. Examiner
Shelia Ash, owner of Noe's Nest Bed and Breakfast poses for a portrait in the Shelia's Chapeau room wearing her cinderella dress called cotton candy in San Francisco, Calif. Monday March 13, 2017. | SF Chronicle
Thousands of women and their allies gather for the Women's March at Civic Center in San Francisco, Calif. Saturday January 21, 2017. The Women's March is a national movement attempting to unite people around issues like reproductive rights, immigration and civil rights after Donald Trump's inauguration. | Shot for SF Examiner
A group of anti-Trump protesters hug each other on Washington Street Oakland, Calif. Wednesday Nov. 9 2016.
Hundreds of protesters gather at the United Nations Plaza across San Francisco City Hall during a protest against United States President Donald Trump in San Francisco, Calif. on inauguration day January 20, 2017. | SF Examiner
A protester blocks shuttles for Facebook and Yahoo! at Valencia and 24th streets in San Francisco on Tuesday, February 9, 2016. For much of the year, buses transporting workers to tech companies on the Peninsula drew the ire of residents who say the vehicles negatively impact traffic in San Francisco. | SF Examiner
Golden State Warriors forward Kevin Durant (35) listens to reporters after defeating the San Antonio Spurs in Game 2 of the NBA basketball Western Conference finals at Oracle Arena in Oakland, Calif. on Tuesday, May 16, 2017. | Shot for the S.F. Examiner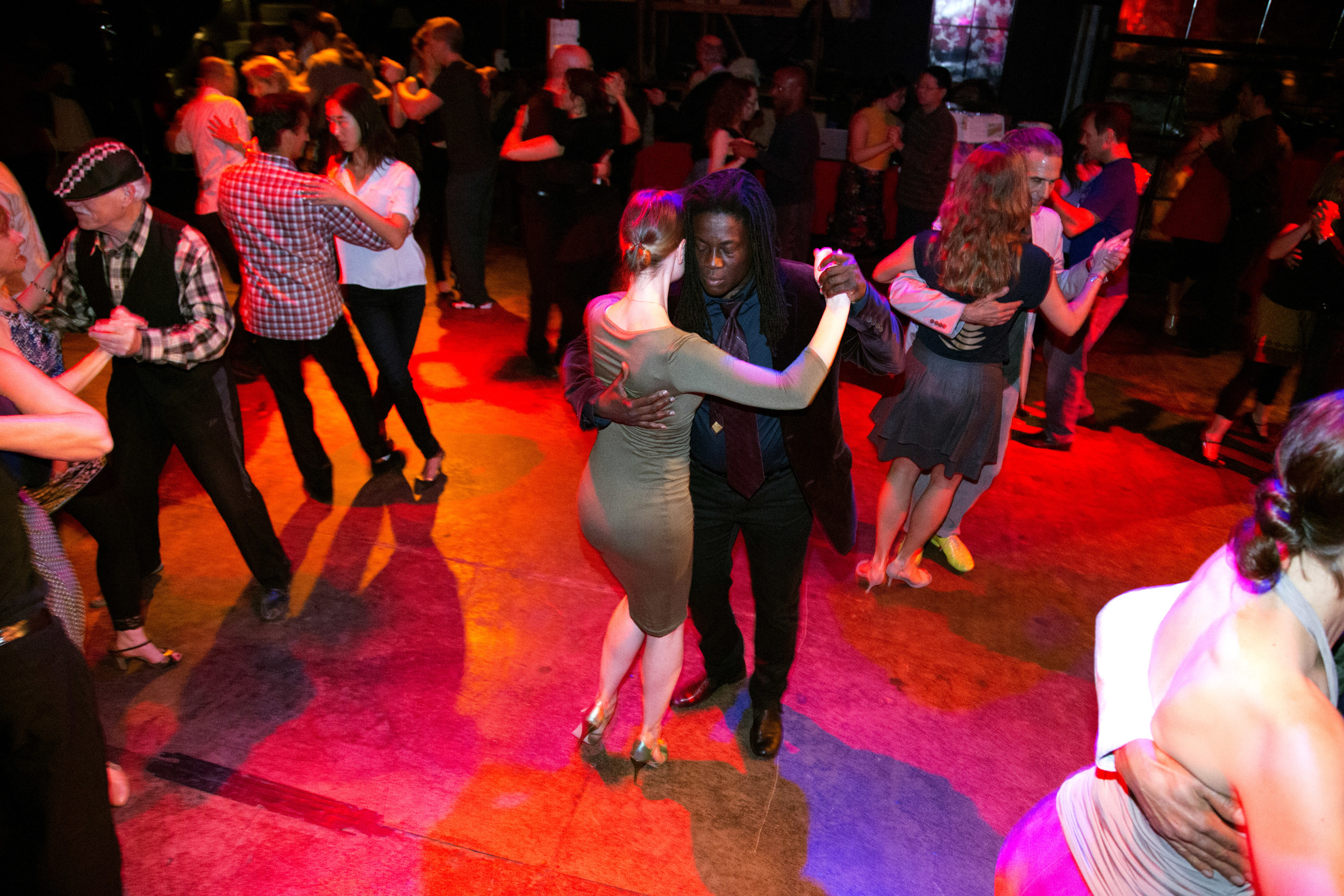 Skyler Cooper dances Milonga with Julia Zharova at CellSpace on Bryant Street between 18th and 19th street Wednesday April 8, 2015.
Two ladies honor their ancestors during a celebration of Dia de los Muertos at Garfield Park in San Francisco, Calif. Wednesday, Nov. 2, 2016. Photo by Emma Marie Chiang
Liria stands in front of her house in Pojan, Albania July 2017.
Suzy wears a homemade jelly fish costume during San Francisco's annual Bay to Breakers festivities at Golden Gate Park on Sunday, May 21, 2017.
Ming Lee's Trading Co. in Chinatown San Francisco for Chinatown Community Development Center
Deanna Van Buren and Kyle Rawlins from Designing Justice + Designing Spaces for SF Business Times
Melissa Crosby (left) and other protesters chain themselves to parked cars on the westbound ascent of the Bay Bridge Monday January 18, 2016. This Bay Bridge shut down culminated a 96 hour protest organized by the Anti Police Terror Project in honor of Martin Luther King Jr. Day. About 25 protesters from the group Black.Seed were arrested by California Highway Patrol officers according to officer Vu Williams.
A girl stands in front of her door in Pojan, Albania, one of the poorer villages of the country, July 2017.
María from Romania plays her accordion and sings in front of the Berlin Cathedral in Germany July 2, 2017.
Owners of Dzine, a contemporary Italian furniture company, Austin Forbord, right, and sister Eve Petrucci stand in their headquarters in San Francisco. Shot for the San Francisco Business Times
Two women embrace each other during the annual Folsom Street Fair on Folsom Street in San Francisco, Calif. on Sunday, Sept. 27, 2015.
Noor, a Palestinian refugee, lays his head on a pillow out of exhaustion while his mother kisses his forehead. Noor suffers from insomnia and other neurological disorders caused by an abusive father, whom the family of four fled to live in Athens, Greece. Noor waits for his legal documentation from the Greece government. July 2017. Photo by Emma Marie Chiang
Anneliese Harlander for BuzzFeed News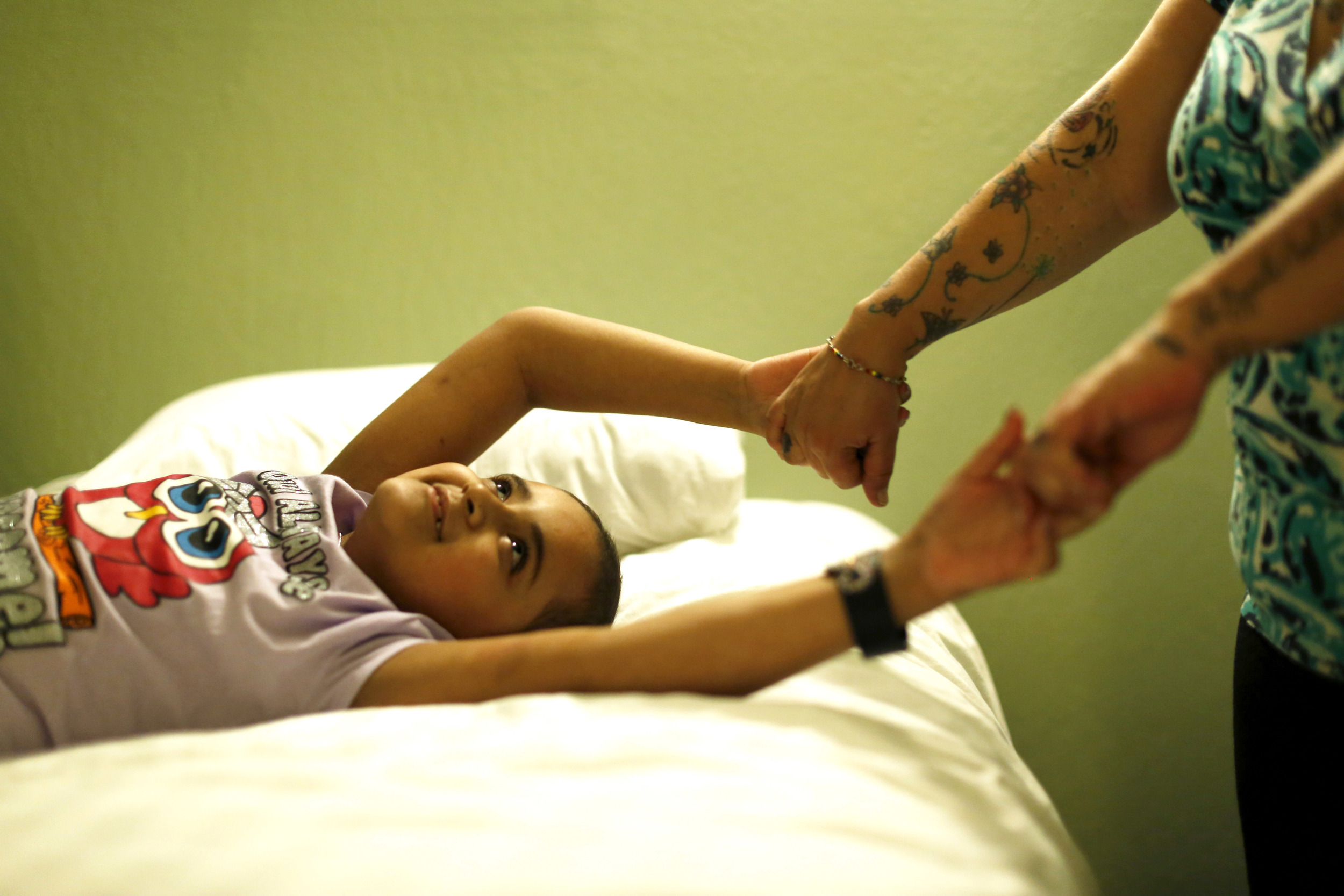 Ava Ramirez, 9, who has a rare bone disease called osteopetrosis, plays with her mother Andrea on her bed at Family House on Irving and 10th Streets in San Francisco, Calif. Friday April 15, 2016. | SF Examiner
Missionaries travel by boat to the remote area of the South Omo Valley, Ethiopia, to facilitate a church planting training among villages near the Sudan boarder July 2013.
Singles